The 2019 Jeep Grand Cherokee: An Overview and Comparison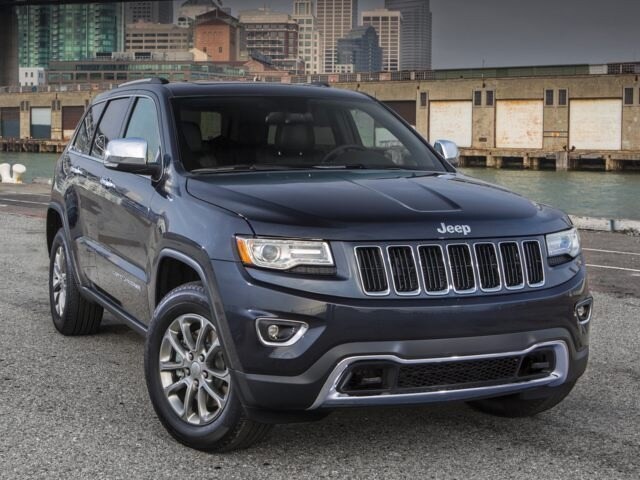 The Jeep Grand Cherokee, since its inception in the early 1990s, stands as a testament to Jeep's construction of robust vehicles designed to deliver superior performance for a variety of driving styles and applications. From its ideal usage as a family vehicle to its unsurpassed off-road performance, the Jeep Grand Cherokee offered drivers the capacity and capability of its wildly successful predecessor, the Jeep Cherokee, but with addition interior comfort and convenience features. Spawned from the Jeep Cherokee XJ, the Grand Cherokee began humbly as the "XJC", or "Concept 1". Ultimately, the slightly larger and more luxurious Grand Cherokee was released as the "ZJ", and replaced the full-sized Jeep Wagoneer (the iconic SJ).
In the decades since, the Jeep Grand Cherokee has grown to resemble the ideal balance between comfort, utility, and performance, with the most recent generation boasting the highest model loyalty in the midsize SUV segment for the third consecutive year, according to HIS Markit. Additionally, the latest iteration of the Jeep Grand Cherokee boasts a top-ten spot on Autobytel's "Top 10 Safest SUVs" list, ensuring drivers not only experience the performance and utility offered while driving this legendary vehicle, but peace of mind as well. Serving as an inseparable attribute of the Jeep brand for decades, the Grand Cherokee continues to inspire drivers nationwide with innovative design, a keen attention to detail, and the iconic Jeep performance recognized worldwide.
Power and Performance
The 2018 Jeep Grand Cherokee marks an automotive industry first with performance capabilities never before seen in a production SUV. Of the twelve models available for the 2018 Jeep Grand Cherokee model year, two stand apart as uniquely tuned to deliver unprecedented performance: the SRT® and Trackhawk®. Featuring a 6.4-liter HEMI® SRT V8 engine and Supercharged 6.2-liter HEMI® V8 engine, respectively, the Jeep Grand Cherokee SRT® exerts an impressive 475 horsepower and 470 pound-feet, while the Trackhawk® produces a monstrous 707 horsepower and 645 pound-feet of torque! However, while these top trim levels offer unparalleled performance, lower and mid-range trim levels provide drivers with a surprising degree of performance capabilities. The Upland trim, for example, features the tried-and-true iconic 3.6-liter Pentastar® V6 engine and accompanying eight-speed transmission--producing 295 horsepower and 260 pound-feet. Further amending the performance of the Jeep Grand Cherokee, and equipped as standard on the Upland trim, the exceptional Selec-Terrain® system and Quadra-Trac I® 4WD system allow for effortless navigation of perilous road conditions, off-road trails, or inclement weather.