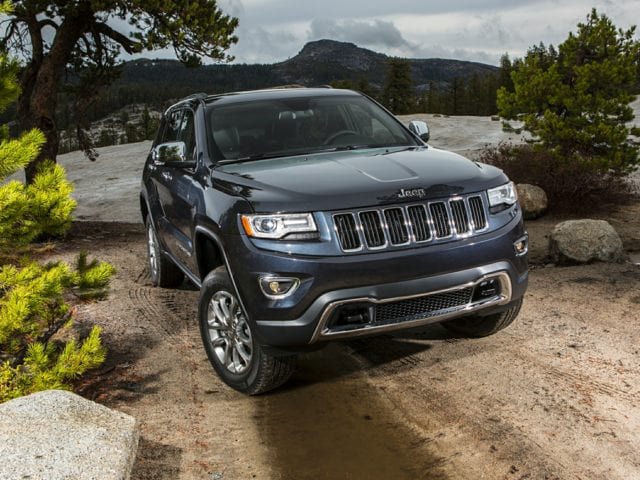 Don't Let Your SUV Hold You Back - See if the Jeep Grand Cherokee is the Right Vehicle For You

If you're in search of a utility vehicle that will provide you with the highest standard of quality and a fun experience behind the wheel, you don't have to look any further than the Jeep Grand Cherokee here at Rydell Chrysler Dodge Jeep Ram. It's the original utility vehicle and to this day is still a leader in many ways, and we're here to tell you why.
When you put the Grand Cherokee against the likes of the Ford Explorer and Toyota Highlander, you'll see it edges both out in many categories, and makes the decision for those in San Fernando, Ventura, and Van Nuys a lot easier.
The Jeep Grand Cherokee vs. the Ford Explorer in San Fernando
The Grand Cherokee has an 8-speed transmission making for a smoother ride over the Explorer's 6-speed option
The Grand Cherokee has a more powerful V6 engine, and a larger fuel tank that allows for a 507-mile driving range to the Explorer's 366-mile range
You'll find more city and highway MPG on the Grand Cherokee over the Explorer
The Grand Cherokee has cargo concealed storage and automatic air conditioning as features that the Explorer doesn't
You will find more interior cargo volume with and without the seats folded in the Grand Cherokee over the Explorer
The Jeep Grand Cherokee vs. Toyota Highlander in San Fernando
Like the Explorer, the Highlander only has a six-speed transmission to the Grand Cherokee's eight
The Grand Cherokee uses a bigger, V6 engine, has more horsepower, and still has a bigger fuel tank and driving range than the Highlander
There is more rear legroom in the Jeep Grand Cherokee than there is in the Highlander
The Grand Cherokee also has more interior cargo volume than the Highlander
You'll find concealed cargo storage, a compass, oil pressure gauge, and rear heated wipers among the amenities on the Grand Cherokee not found on the Highlander, too
That is just the beginning of the many advantages the Jeep Grand Cherokee has over its competition. To learn more, stop in and see us here at Rydell Chrysler Dodge Jeep Ram and we'd be happy to help.