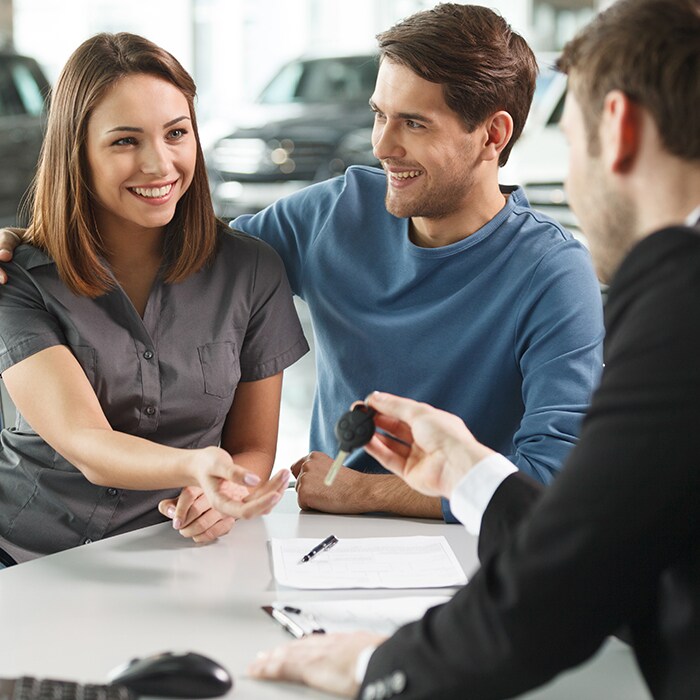 Hours
Monday

09:00AM - 09:00PM

Tuesday

09:00AM - 09:00PM

Wednesday

09:00AM - 09:00PM

Thursday

09:00AM - 09:00PM

Friday

09:00AM - 09:00PM

Saturday

09:00AM - 09:00PM

Sunday

10:00AM - 07:00PM
Van Nuys Drivers can Lease a New Jeep Today
If it's about time to upgrade over that old ride that keeps finding its way into the shop, there's never been a better time to do so. At our Jeep dealer serving Van Nuys, we've served a lot of local drivers, and in that time, we've come to learn that many of them are adventurous and spontaneous. Hence, we've pointed many of them towards the Jeep brand, which appeals to their preference for the outdoors while still provides a quality daily driver that gets them wherever they need to go. What's more, many Van Nuys drivers are turning to leasing as their preferred method of driving these vehicles.
Why Lease a Jeep?
Leasing a Jeep comes with many advantages that are appealing to a wide range of Van Nuys drivers. Easily the most prominent of them is the lower monthly rates that allow for more room in the budget for bigger adventures. Additionally, Jeep lessees in Van Nuys will have access to the manufacturer's warranty that comes with every new Jeep. So, if you do need to make repairs, they are either incredibly affordable or covered altogether.
Leasing a Jeep at Rydell Chrysler Dodge Jeep Ram is a straightforward process, and it always ensures that you are driving the latest and greatest that the brand has to offer. And if you fall in love with your leased Jeep, you always have the option to purchase it at the end of your lease.
Top Jeep Models You Can Lease
Every model and trim level in the Jeep lineup is available to lease at Rydell Chrysler Dodge Jeep Ram. Look for Jeep lease offers near Van Nuys here. That means you can choose from the following:
Jeep Wrangler
Jeep Gladiator
Jeep Grand Cherokee
Jeep Cherokee
Jeep Compass
Jeep Renegade
Questions? Contact Us
We're always ready to help drivers around Van Nuys find their way behind the wheel of the featured new Jeep models. Get your new Jeep lease near Van Nuys today.