New Dodge Hornet in San Fernando, CA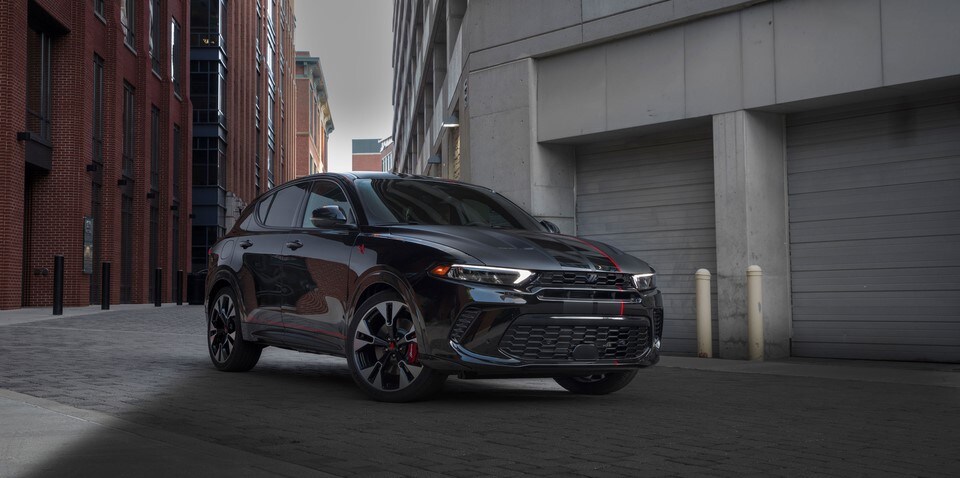 New 2023 Dodge Hornet for Sale in Greater Los Angeles, CA
Though you might know Dodge for its lines of sleek sedans like the Charger and Challenger, the Hornet will change the way you feel about this brand. The Hornet is a Compact Utility Vehicle or CUV designed for drivers who love SUVs but prefer smaller vehicles. Not only can you choose the standard model, but you can also choose the plug-in hybrid version and get better fuel efficiency driving in San Fernando. Explore the 2023 Dodge Hornet to see how and why it fits your lifestyle.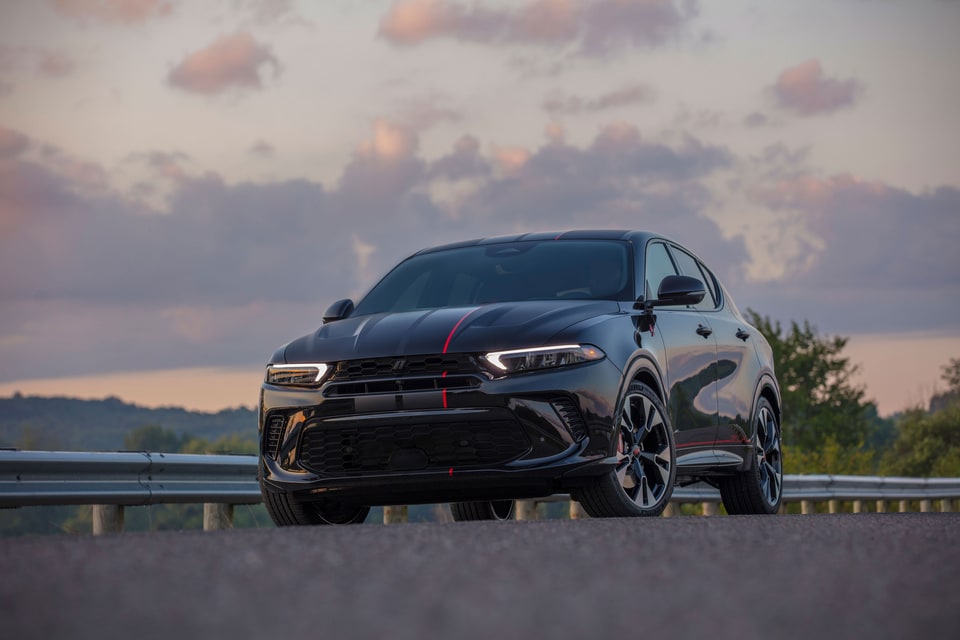 Engine Options & Performance
One of the big things on your mind as you look at the Hornet is its performance on the road. Dodge gives you a turbocharged 2.0L, 256-horsepower four-cylinder engine, and a nine-speed transmission. That engine helps it go from 0 to 60 in just 6.5 seconds. You can have no problem conquering the hills and rural roads around Los Angeles on your next trip, but it handles city streets just as easily. Dodge also offers all models with optional all-wheel-drive.
Plug-In Hybrid Hornet
If you want to spend less time at the pump, consider the plug-in hybrid Hornet. This is the first hybrid of its kind from Dodge and comes with a turbocharged 1.3L, 285-horsepower motor, and a nine-speed automatic transmission. When you turn the key, it takes just over six seconds to hit 60 mph. Also known as the R/T, the hybrid Hornet comes with a PowerShot feature. Engage this feature to hit your top speed even faster. Dodge gives you a 12.0-kWh battery pack. It takes 2.5 hours to charge the battery, which gives you 30 miles of drive time around Los Angeles. Other models get up to 75 mpg.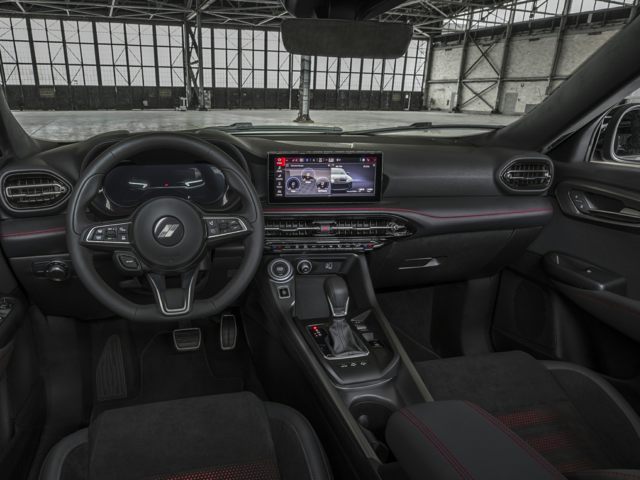 Interior Comfort & Space
Do not let the CUV category fool you. The Hornet still has ample room in both the front and back. Both adult and child passengers in the back seat will feel just as comfy as you do upfront. Dodge included an integrated ignition switch under the steering wheel, drawing inspiration from Alfa Romeo models. The Hornet comes standard with a red and black interior, but it's also available in different color combos and a red suede option.
Technology & Information
No matter where you drive in San Fernando, you want to stay connected. The Hornet gives you a 12.3-inch digital display complete with your gauges and a 10.3-inch touchscreen that contains your information system. You can connect your devices via Apple CarPlay, Android Auto, or Amazon Alexa. The R/T and GT Plus have a wireless charging pad and stereo system with 14 speakers.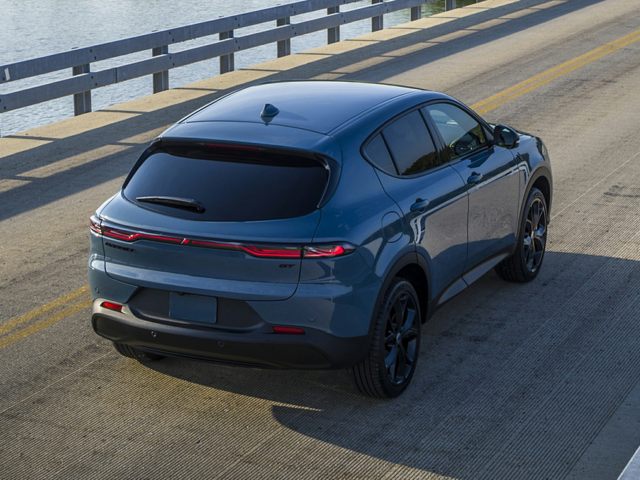 Safety Features
Safety might be the last thing on your mind when you sleep behind the wheel of the Hornet because of all the built-in features. Parking sensors help you avoid hazards while parking, while blind-spot monitoring keeps an eye on your surroundings. Emergency braking comes standard on all models and detects both cyclists and pedestrians. Other options that make San Fernando driving easier include lane departure warning, adaptive cruise control, and lane-keeping assist.
Trim Levels
You do not need to settle for the base model because Dodge offers the 2023 Hornet in multiple trims:
GT
R/T
GT Plus
SXT
Citadel
Are You Ready for the Hornet?
Now is the best time to stop looking at what the Hornet has and start thinking about bringing one home. Here at Rydell Chrysler Dodge Jeep Ram, you can find different Hornet trim packages and colors that you can buy as soon as tomorrow. Come in for a test drive of the 2023 Dodge Hornet to see if it matches all of the driving you do around San Fernando.